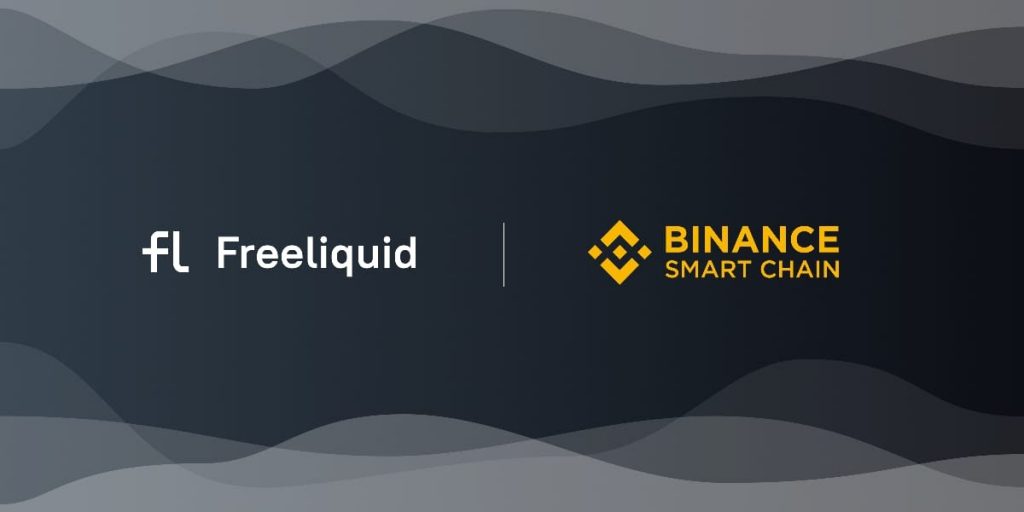 George Town, Cayman Islands, 13th March 2021, ZEXPRWIRE – Over the last couple of months, Freeliquid has made a name for itself as one of the market's best choices for accessing loans backed by liquidity pool tokens. While the Ethereum blockchain remains home to most of the DeFi ecosystem, a significant portion of projects, investors, and traders are shifting to the Binance Smart Chain (BSC). The key reasons include much-improved scalability and efficiency, as users can transact at a fraction of the costs incurred on Ethereum. 
Announcing Freeliquid's Expansion to BSC
Freeliquid has now announced that it's working on expanding to the Binance Smart Chain, thus  tapping into a larger addressable market. Once completed, the expansion will seamlessly integrate within the existing Freeliquid ecosystem, with users being free to operate on either Ethereum or BSC. 
To facilitate the expansion, Freeliquid will fork and adjust its smart contracts. Both technical infrastructures will operate side-by-side, without relying on each other. A cross-chain bridge will be created to ensure that FL and USDFL tokens are interoperable and transferable between the two chains on-demand. 
The BSC integration will be complete in the 2nd quarter of 2021. 
Understanding Freeliquid's Lending Product
Freeliquid's core function is to provide liquidity providers with 90% loans on their LP collateral. This feature greatly benefits investors worldwide, as it allows the creation of additional revenue streams while retaining all profits obtained from providing liquidity. The loans are offered in USDFL, a stablecoin that's pegged to the USD value. Depending on the size of their pool share, LPs can easily engage with the DeFi market in other ways, effectively doubling one's profits with the same original investment. Freeliquid loans entail no unnecessary interest rates or time-sensitive repayment obligations. The LPs deposited on Freeliquid are claimable as soon as the USDFL loan is repaid. 
Secondly, Freeliquid Save allows users to earn savings on their USDFL by locking the tokens within an automatic and non-custodial contract. 
How BSC's Infrastructure Complements Freeliquid
The Binance Smart Chain is home to unparalleled liquidity on its most popular swaps. For instance, PanCakeSwap reports a total-locked-value of $4.24bn, with billions more accessible on other yield BSC-native automated market makers. 
With sufficient liquidity in store and very low transaction fees, it only makes sense that the Binance Smart Chain has attracted millions of users. As Freeliquid is deployed on BSC, LPs will access yet another lucrative revenue stream that remains true to Freeliquid's ethos of decentralization and anonymity, in spite of BSC's more centralised nature. 
The team will soon announce which stablecoin pools and pairs will be accessible on the Binance Smart Chain integration. At this time, Freeliquid provides collateralization of DAI, USDT, USDC, and USDN LPs running on the Ethereum mainnet. To learn more, check out Freeliquid's website, Telegram community, and Medium page.
The post Freeliquid LP Lending Platform Announces Expansion to Binance Smart Chain appeared first on Zex PR Wire.
Information contained on this page is provided by an independent third-party content provider. Binary News Network and this Site make no warranties or representations in connection therewith. If you are affiliated with this page and would like it removed please contact [email protected]