Elgin, IL, 22nd October 2022, ZEXPRWIRE, Cutting Edge Window Tinting, an automobile service provider in Illinois explains why ceramic coating is good for cars.
Ceramic coatings have become increasingly popular in recent years, and for good reason. Everyone wants to see their car's color stand out from the crowd. And we are aware of how crucial it is to keep it in pristine shape. Regardless of how long we have owned our vehicles, we still want to keep the glare they had when we first acquired them.
The benefits of these coatings for car owners might range from increased durability to improved aesthetics. A ceramic coating is a liquid polymer that bonds to the paint on a car to protect the paint from external damage. Once applied, it forms a protective layer that helps to defend against a variety of environmental contaminants, including UV rays, bird droppings, and tree sap.
This durable barrier can also make the car easier to clean since it helps to repel water and dirt. Cutting Edge Window Tinting recommends a ceramic coating to clients looking for ways to maintain their car's showroom shine. A ceramic coating can last for several years with proper care, making it a wise investment for car owners who want to keep their vehicles in tip-top shape.
"The paint of the car forms a chemical contact with ceramic coatings, whereas waxes do not. The car's factory paint is safeguarded by this chemical bonding and a fresh hydrophobic layer of defense. Ceramic coatings are much more durable than waxes or sealants, and they provide superior protection against environmental contaminants." – Cutting Edge Window Tinting's CEO, Junior Quiroga.
Additionally, ceramic coatings shield a car's surface from the sun's damaging UV rays. The paint is shielded from fading by the polymer, making it the ideal long-term solution. In addition, ceramic coatings shield surfaces against chemical stains. They are thus kept from coming into contact with the paint and subsequently blending with it.
The body of the car should be in good condition, without any pre existing damage, before a ceramic coating is applied. The installer will thoroughly inspect the surface and make any necessary repairs prior to beginning the coating process.
"Ceramic coatings are a great option for those who want to protect their car's paint and keep it looking new for years to come," said Cutting Edge Window Tinting's CEO, Junior Quiroga. "To achieve this, clients must ensure that they are working with a professional so that the coating is appropriately applied to the car. Our team of experts can walk you through the process and ensure that your car receives the best possible protection."
If car owners in Elgin, Illinois, are considering a ceramic coating for their car, they should work with a professional company like Cutting Edge Window Tinting. There are many different types of coatings on the market, so it's important to get the assistance of an expert to pick the one that's right for their vehicle.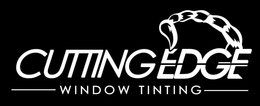 Media Contacts
Name: Cutting Edge Window Tinting
Address: 408 Brook St, Elgin, IL 60120, United States
Phone: +1 847-429-2479
Email: [email protected]
Website: Cutting Edge Window Tinting  
Facebook Link: https://www.facebook.com/cuttingedgewt
Instagram: https://www.instagram.com/cuttingedgewt/?hl=en
Youtube: https://www.youtube.com/channel/UCghxahGWEZt5qWoXg6gA2YQ
Pinterest: https://www.pinterest.com/VisitCuttingEdgeWT/
Quora: https://cuttingedgewindowtintingsspace.quora.com/
Tiktok: tiktok.com/@cuttingedgewt1
The Post Why Ceramic Coating Is Good For Cars? appeared first on ZEX PR WIRE
Information contained on this page is provided by an independent third-party content provider. Binary News Network and this Site make no warranties or representations in connection therewith. If you are affiliated with this page and would like it removed please contact [email protected]