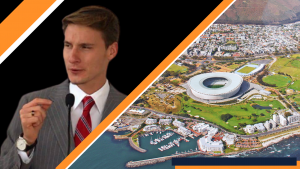 With a tweet he announced:
"Ready to invest in #SouthAfrica, ready #economic and #social projects.
From tourism to export & #free distribution of protective materials such as surgical #masks for #nonprofit associations. "
And concluded with – " Help people is the best investment".
The CEO Lorenzo De Donato opts for an economic project flanked by a social one for the help of the local population to amortize the blow inflicted by the pandemic.
We would like to launch educational projects such as free digital courses on the world of digital entrepreneurship.
We would like to create a solid and concrete launching base for everyone's dreams.