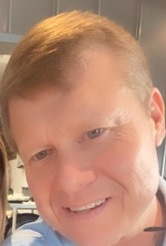 Esteemed roofing expert provides guidance and support to navigate the impending recession.
Mt. Juliet, TN, 24th July 2023, ZEX PR WIRE, James Kenton, a highly respected figure in the roofing industry, has emerged as a beacon of hope for roofing businesses in Tennessee, offering invaluable assistance to persevere when facing the emerging economic recession. As the owner of James Kenton Tennessee Metal Roofing, a 15-year-old company, Kenton understands the challenges the roofing community faces. He has dedicated himself to providing guidance and support during these trying times.
Roofing businesses in Tennessee have experienced significant economic challenges due to various factors, including the global pandemic and fluctuations in the market due to geopolitical uncertainty. Recognizing the need for solidarity and resilience within the industry, James Kenton has stepped up to successfully help his fellow roofers navigate the increasingly uncertain times.
With his extensive knowledge and expertise, Kenton offers strategic advice and practical solutions to help roofing businesses adapt and thrive in adversity. Through one-on-one consultations and tailored roofing services, he assists entrepreneurs in developing strategies to streamline operations, optimize resources, and find new growth opportunities.
"I understand the hardships roofing businesses face in these economic crises," said Kenton. "My mission is to support fellow roofers by providing them with the tools, guidance, and B2B [business-to-business] services needed to weather these challenges and emerge stronger than ever."
Kenton's commitment to helping the roofing community extends beyond advice and guidance. He advocates for fair industry practices, emphasizing the importance of maintaining high-quality standards, safety, and professionalism. Through collaboration with industry associations, he strives to create a supportive network that fosters unity and collective progress.
Roofing businesses that have sought James Kenton's guidance have reported significant improvements in their operations, enhanced customer satisfaction, and increased profitability. Kenton's hands-on approach and personalized support have proven instrumental in revitalizing struggling businesses and instilling renewed confidence within the roofing community.
As the economic landscape continues to evolve, James Kenton remains committed to standing alongside roofing businesses in Tennessee, providing unwavering support and innovative solutions to help them thrive in a competitive market.
For media inquiries or further information, please message Kenton on Twitter.
About James Kenton
James Kenton is an independent roofing contractor whose prosperous roofing journey began in Massachusetts, where he established a solid foundation for his career. With over three decades of experience in the industry, Kenton has successfully installed numerous MetalMan Roofing Systems in Marshfield and Nashville. Interested individuals can easily email Kenton at [email protected] for prompt assistance, services, and expert guidance.
For additional information and business inquiries, please contact: https://jamespkentontennessee.com/
Social Links
Facebook: https://www.facebook.com/profile.php?id=100088440878443
Twitter: https://twitter.com/JimKenton9
LinkedIn: https://www.linkedin.com/in/james-kenton-tennessee-9044aa259/
The Post James Kenton Helps Roofing Businesses in Tennessee Overcome Economic Crises with Resilience first appeared on ZEX PR Wire
Information contained on this page is provided by an independent third-party content provider. Binary News Network and this Site make no warranties or representations in connection therewith. If you are affiliated with this page and would like it removed please contact [email protected]